Reset and Recharge
It's been a long term of remote learning and lockdown. None of us could have ever predicted what was coming and as we approach the end of the term, we're all breathing a collective sigh of relief.
But what about the holidays? Is it much of the same but without the daily battle to complete and submit school work?

If that doesn't sound appealing, maybe look at the school holidays as a chance to reset and recharge. It goes without saying that we could all do with a little bit of that right about now. Shake off the remote learning and lockdown blues with these tips to engage your kids in a happy and stress-free holidays.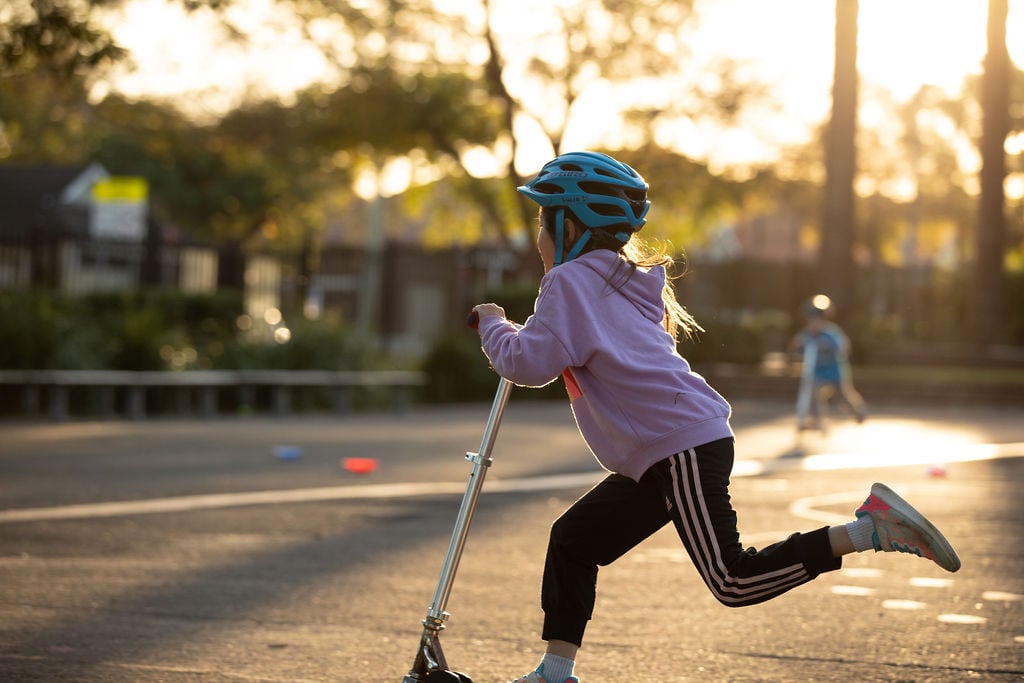 Ditch the Devices!
There is no doubt that devices have been the saving grace of remote learning. What would we do without them? But at the same time, there are many parents who can't wait to see the back of them!
The school holidays are the ideal time for a little digital detox to ditch the devices. And you can join the kids too.
You might be hit with a bit of resistance from the kids (and the adults). At the end of the day, you have to do what works for your family. You could try banning devices altogether if you think it will work. Or perhaps try one of these ideas:
Use a reward structure: chores/family time/music practice complete = device time minutes.
Go all in as a family and lock away your devices at the same time each day. This is the perfect time to plan activities to do together. Or apart if that's what you need!
Substitute screen time for crafts, cooking, reading, walking, bike riding or whatever else your kids love to do. Devices are easy for them to turn to so give them an alternative that is equally appealing.
Remember that emotions are high right now. That goes for all of us - parents and kids. Limiting screen time is probably something that needs to be handled delicately. Doing it together, at least for part of the holidays, could make all the difference.

Enjoy the spring sunshine
Fresh air is good for the soul. Not to mention the benefits of vitamin D from the sun! With the weather warming up, it's the perfect time to make the most of the great outdoors. Let's just hope that Mother Nature plays nicely and delivers the good weather we all need right now.
Here are just a few ideas to get you thinking about getting out into the sunshine:
Have a picnic lunch outside in the backyard or on the balcony.
Take your craft activities outside - particularly if there's glitter involved.
Design a mini obstacle course for the kids to run or get them to create one themselves.
Take a book outside in the afternoon and read on a blanket or a cushion.
Create a reading nook by the window to enjoy the sun's rays from inside.
Go for a walk or a bike ride as a family - don't forget your masks if you need them.
Embrace mindfulness and meditation
The last 18 months have been tough on all of us, the kids included. Missing friends and family, struggling with a huge change to their routine and pining for life to return to normal.
Mindfulness and meditation is a wonderfully simple way to help with anything you and your kids might be dealing with. There are so many easy ways to introduce meditation into your day and learning these skills will benefit your kids for the rest of their lives.
Here are some ideas to easily incorporate meditation and mindfulness into the holidays:
Look for short guided meditations online and try to do one each day. You could do it at breakfast time or find a sleepy meditation to try using at bedtime.
Yoga is another way to help the kids destress and relax while also moving their body. Look for Cosmic Kids Yoga online.
Encourage the kids to write a school holidays gratitude journal. They can record what they do as well as their thoughts and feelings. Writing things down can be such a positive outlet.
Remember, if you think you or your kids need more help coping with the lockdown situation, you should reach out to a medical professional for help.
Book vacation care if you need it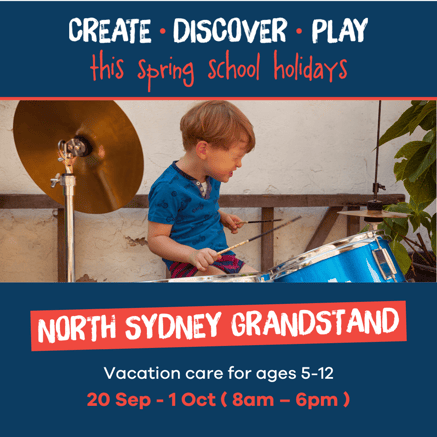 Remember that Gowrie Vacation Care is running if you need it. We know that not everyone can keep their kids at home during the holidays. We're here to help with a fun program to keep the kids entertained and busy.
The program has been designed within the NSW Health guidelines to ensure the health and safety of your children as a priority.
Our vacation care programs are available in:
Bathurst West, Camden Haven, Drummoyne, Erskineville, Kelso, Kinross Wolaroi, North Sydney - Community and Grandstand and Ryde.
Children aged 4-12 from all schools are welcome to attend. The educators are there to support your children and help them to explore, learn and play through what is a very challenging time
Find your nearest vacation care now
.