News
Newstead Early Education and Care recently hosted a 'Toilet Learning' night with Elena Marouchos, Mentor, Teacher and Learner of infant toddler pedagogy and philosophy.
Families gathered to hear Elena present on 'Toilet Learning' for infants and toddlers, exploring the importance of making toilet learning a pleasurable experience.
Psychological, cognitive and emotional readiness
"Toilet learning starts from the very first nappy change and children go through stages of development that help them be ready to learn to use the toilet. This includes physiological, cognitive and emotional readiness to take on this big step." said Elena.
In her book 'Becoming the Parents You Want to Be', Janet Keyser says;
"Many parents have been taught that it's their job to 'toilet train' children, that they are the ones who should be in charge of this important transition in children's lives. However, since most children give up their nappies in the toddler years, a time when they are programmed to 'balk' at our ideas, it can be helpful, both for parents and children, if we shift our thinking from 'toilet training' to 'toilet learning', in which children take the lead.
Being a facilitator, rather than a trainer means setting the stage for the learning to happen and providing the necessary information and resources, but leaving the timing and rhythm up to the child. This approach provides our children with needed autonomy and independence, eliminating unnecessary toileting battles, and clears the way for their eventual success.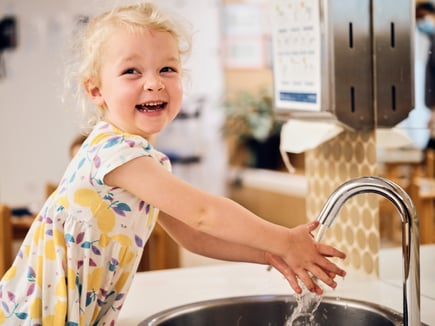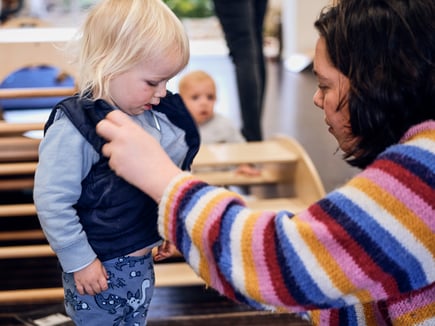 Three steps forward, two steps back
In order to make the successful transition to 'independent toileting' children need to be 'ready' in three different ways.
Physically ready. Children need to be able to hold their toileting and release at will.
Cognitively ready. Children need to understand where it needs to go.
Emotionally ready. Children need to 'want' to go.
Growth is not always even. A child may be emotionally and physically ready, but have lots of accidents, especially in new and interesting settings.
Setting the foundation for learning
Before your child starts using the toilet, you can set the stage for future learning.
Involve your child in nappy change times.
Give children appropriate language for their body parts, and their toileting.
Provide information about what you are doing and how your child's body works.
Give children room to explore.
Provide role models - let them see others using the toilet
Look for signs of readiness.
Set up the environment for success
Let your child move freely without nappies as often as possible.
Offer choices - when, where and how they'd like to use the toilet.
Helping children learn to use the toilet is one of the first ventures into 'teaching' that many parents take. Toilet learning provides parents with an opportunity not only to help children get out of nappies but also to figure out how 'teaching-learning' relationships work with their children.
Learning new ways
Newstead families learned ways to help children approach this new skill by using nappy changes, dressing and toilet time as a way to connect, be available and have the time to spend with the children during toilet learning.

"There should be no pressure, no reward or punishment, no adult deciding when the child should learn to use a potty. The environment is prepared and the child is free to explore and imitate in these natural developmental stages" (The Joyful Child).

Supporting children at home and at childcare
"It was such a great opportunity to dedicate time with Elena to learn how to support children, whether it be at home or at child care, on toilet learning" said Newstead Centre Director, Kelly Grabham
"I love the notion of 'toilet learning', instead of 'toilet training', as children learn about this process from very early on and it gives the sense that they are embracing the learning of a new skill, they are showing their readiness and learning skills needed to use the toilet long before and adult decides to start 'training'."
"I think we all walked away with some new ideas to try and had the opportunity to reflect where we are up to with our own children in their 'toilet learning' journey," Kelly said.
At Gowrie NSW, we believe strongly in lifelong learning, and see ourselves as a community that continues to learn together. As such, we provide opportunities not only for children and staff to learn, but for families as well. Find your nearest Gowrie NSW centre
About Elena Marouchos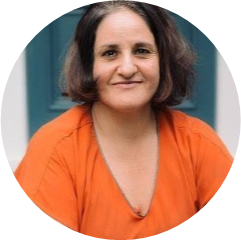 Elena is a RIE® Associate inspired by Magda Gerber's Educaring® approach. Her journey towards becoming a RIE® Associate has been a foray into trying to understand what the approach might look like in different contexts. She is passionate about working alongside teachers and parents who are interested in layering their knowledge in ways that are authentic and leave lasting impressions on children.

Elena is an ECE consultant offering mentorship and professional development within early childhood centres in New Zealand and abroad. The privilege of home visits with parents and seeing the confidence it instils when practice is articulated have helped her further embrace the Approach as more than a philosophy but a way of life.
*Excerpts from 'Becoming the Parents You Want to Be' by Janis Keyser
Learn more about Newstead Early Education and Care
Topics: Parenting, Development