Gowrie NSW Program Foundations
Our program is underpinned by 80 years of experience and leadership in early childhood education and care. Informed by global research and best practice, our programs are tailored to ensure every child has a meaningful experience during their time at Gowrie NSW.

At the heart of our program is regard for every child and their unique strengths, interests and character. Around this, we have developed four key foundations that nurture the children and provide opportunities for new discoveries every day. These foundations – respectful relationships, intentional play-based teaching, empowerment and practitioner inquiry – form our daily practice and you will see, hear and feel them in action every day.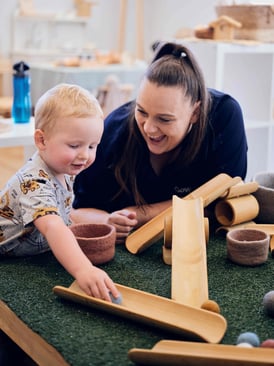 Respectful Relationships
No one knows your child better than you do. Our educators respect this and work closely with you to learn all they can about your child. Through a primary educator approach, each child and their family will have a secure relationship with a dedicated educator from day one.

In building respectful relationships, we get to know each child as an individual. We understand their needs and can ensure that we consider these in our everyday interactions and activities. The children feel safe to express their emotions, feelings and ideas. They follow a familiar routine and have strong connections between the centre and home.

We embed the concept and practice of respectful relationships into every layer of our program. From the way our teachers and educators interact with the families and children to the relationships that develop between the children themselves, respect is at the heart. This helps us to foster community and belonging.
Intentional Play-Based Teaching
Play is the best vehicle for learning. Through play, children can unleash their imagination and engage in creativity. They can tap into their curiosity to explore the world around them.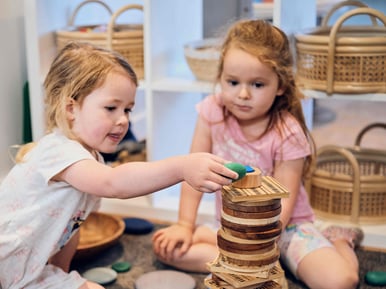 They can learn problem solving, communication, collaboration and negotiation skills. And while all of this is happening? They're having fun, just as children should.
Our teachers and educators approach play-based teaching with intentionality. They invite children into play-based activities built around clear learning objectives. They observe the children at play, asking them questions and providing feedback to extend their learning.
For the children, it's just another day of fun and play. But as they dig in the sandpit, they're learning to manipulate objects with their growing hands. As they play shops, they're learning about social interactions. As they go about each of the different activities, they're learning to ask questions, think critically and express themselves through movement, art and words.
Practitioner Inquiry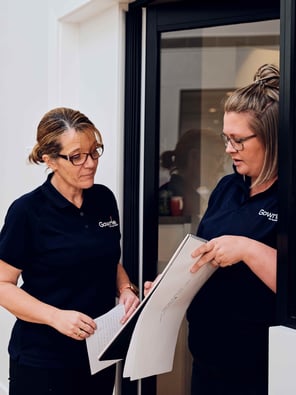 It's our educators and teachers that bring our program to life. They are highly skilled and experienced and work collaboratively to share their knowledge across the team. But in our ever-evolving sector, it's important that they stay up-to-date.
We take a lifelong approach to learning. We engage in regular professional development that we use to improve our programs and the learning experience for the children. We are constantly learning and growing, and the program reflects this.
Practitioner inquiry isn't a single course or a tick box activity. Our educators follow an approach of continual improvement, incorporating self-reflection and feedback from families and children. They ask for feedback, act on it and loop back to share the results.
This creates a vibrant and active learning environment and a program that meets the needs of each individual in our community.
A new discovery every day
From our programs to our educators, the physical learning spaces and the culture we create, Gowrie NSW offers a nurturing environment where children can thrive.
Find a local Early Education and Care Centre near you and benefit from the Gowrie NSW difference.
Topics: Development, Education, Play, Learning Frameworks