10th August 2021
Media R
elease
Gowrie NSW second Innovate RAP in to have 'significant impact' on programs

Gowrie NSW celebrated the launch of their second Innovate Reconciliation Action Plan (RAP), last week, which strengthens the organisations vision for reconciliation, and commitment to an Australia that respects and celebrates Australia's First Nations Peoples to create an equitable and just society.
Gowrie NSW CEO Nicole Jones was thrilled to launch the RAP saying 'Gowrie NSW is committed to bringing about positive social change and strengthening relationships, working towards a better Australia.

'We recognise that to achieve this vision, we need to acknowledge past injustices to move forward together.
'Since our first Innovate RAP, Gowrie NSW has worked hard to support reconciliation and importantly how this work is reflected in our educational programs with children. We understand the critical role we play in providing opportunities for our youngest of citizens to develop a rich understanding of Australia's First Nations People's perspectives, cultures, and knowledge.

'Our second Innovate RAP builds on children's growing knowledge of reconciliation and why this is so important.' Nicole continues.

Gowrie NSW Reconciliation Action Plan is underpinned by the values of the organisation: care, inclusion, integrity, authenticity and purpose. It is these values that have certainly guided the development of the RAP and will drive the journey forward.
Nicole reflects 'Our Innovate RAP features a framework on how we as individuals and collectively as an organisation will strengthen relationships with Aboriginal and Torres Strait Islander peoples, how we will demonstrate respect and build opportunities into the future.'

The virtual launch brought together educators, children and support teams from across the organisation and was celebrated on Aboriginal & Torres Strait Islander Children's Day, with this year's theme 'Proud in Culture, Strong in Spirit'
Nicole Jones acknowledges 'Aboriginal & Torres Strait Islander children have the right to experience and be proud of their culture, history and beliefs. I see a strong connection to our own organisational vision and our hope for children.'
Gowrie NSW Innovate RAP is available here
Gowrie NSW Vision
Gowrie NSW is committed to excellence and strives to make a lasting impact on children's lives. It is our vision that children are active participants in society, their voices are heard, and they are empowered to make a positive contribution in their community and make a difference in the world.

About Gowrie NSW
Gowrie NSW has been a leader in early and middle childhood education and care for 80 years. A proud not-for-profit organisation with a strong pedagogical focus, Gowrie provides quality education and care programs for children, families, and communities. The four pillars of pedagogy at Gowrie NSW are formed by the principles of Empowerment, Respectful Relationships, Play-based Teaching and Practitioner Inquiry.

Gowrie also delivers leadership and professional development opportunities to the early and middle childhood sector.

For more information or to arrange an interview with CEO Nicole Jones, contact Ashley Machuca on 02) 8571 9767 or 0419 855 025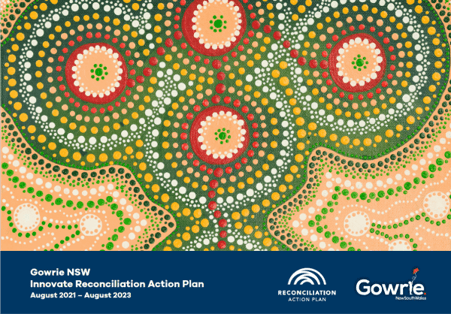 Topics: Learning Frameworks