Challenges Educators face
An interview with Beth Macgregor


As professional educators working with children, we have both a responsibility and an opportunity to provide a foundation for future success. Children are naturally curious about the world around them and are learning through play to build both knowledge and skills.
As part of this development, children display a variety of behaviours and as educators our role is to respond to these behaviours with respect in a way that enables children to build vital life skills such as impulse control, self-regulation and communication
Educators working with children aged three and above can encounter many difficulties when responding to challenging behaviours…
What's the best way to respond when children are grabbing, hitting, biting, pinching?
How do I assist children who frequently become upset over little things?
How can I be effective when children are oppositional and defiant?
What's the best way to respond to tantrums?
How do I engage with children who become aggressive at transition times?
What do I do when children refuse to listen to me?
Beth Macgregor explains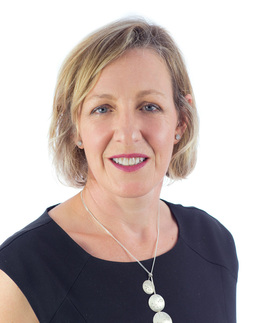 Beth Magregor is a world renowned psychologist with over 20 years experience in her field. An accomplished author, Beth has delivered training in child protection, domestic violence, child development, attachment, infant mental health, neuroscience, trauma, parenting, early childhood sleep, working effectively with vulnerable families, life story work, foster care, counselling, motivational interviewing and conflict resolution since 1999.
We spoke with her about her upcoming 6 part workshop, what educators can expect, and what the term 'positive connections' means.
When children feel seen, valued and truly cared about by key adults in their lives, they experience the positive connection that's essential for their development.
I think that understanding child development is the only pathway to understanding behaviour!
In this course, I'll cover The Circle of Security, brain development and assertive communication – both for you and the children you work with.

The outcome will be better impulse control, frustration tolerance, cognitive flexibility, self-regulation and social skills by using better behavioural and emotional support in the early years.
Beth Macgregor's website has a wide range of resources you can access ahead of the course
6 part online workshop
This series of online workshops provides a transformative way to both understand and support children's behaviour. The course will help educators recognise these challenging behaviours as a call for help, and an opportunity to teach vital life skills such as impulse control, problem-solving and self-regulation.

It will also teach specific strategies educators can use to strengthen these social and emotional skills, resulting in calmer children; fewer outbursts and a more settled classroom environment. Resources and practical tools will be provided.
Dates:
19th April 2021
26th April 2021
3rd May 2021
10th May 2021
17th May 2021
24th May 2021
Sessions at 10:00 - 11:30am
Topics: Teaching Strategies and Practice