I still remember the moment, when I was sitting in an early education and care centre in my local community surrounded by other educators who also worked in the area. At this moment I was anticipating my first ever professional development workshop. It was a mixture of expectation and enthusiasm as I was ready to learn and grow in my knowledge and develop my professional identity from a highly regarded and well-known leader in the early childhood sector.
Nine years later, I feel that I have come full circle because now I work for the same highly regarded and well-known early childhood leader as the Pedagogy Team Coordinator at Gowrie NSW. When I think about where it all began, I credit my Early Childhood career to the experiences I gained working in the early childhood community of the South Coast of NSW.
A big step for an 18 year old graduate
When I finished school, I was not entirely sure what I wanted to do, but I completed my Certificate III in Child Studies at Ulladulla TAFE. Upon my final practical for this course, the early childhood service where I had completed my work placement offered me a full-time role as a Support Care worker for a child with Autism Spectrum Disorder. Now, looking back, this was an enormous role for an 18-year-old just starting in the sector.
As a part of this role, I did a one-day training visit with a local early intervention service. At the end of that day, and to my surprise again, I was offered a part-time role as a Teacher's Aide working with a range of children with intellectual disabilities and behaviour issues. I worked in both roles while studying for my Diploma until I moved to Sydney in 2014.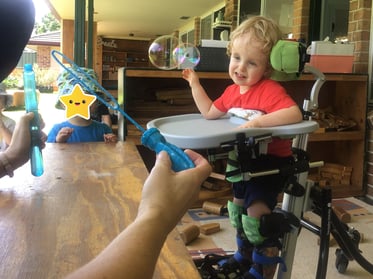 Building my capacity as an early childhood professional
When I moved to Sydney, it was important to me to continue growing - to build my capacity as an early childhood professional. I was particularly interested in leadership. I worked in several long day care services in Lead Educator, Room Leader, Educational Leader and 2IC positions before eventually joining Gowrie NSW.
Throughout my time with Gowrie NSW, I have continued to grow professionally. This growth journey started with a position as a Project Officer in the Adult English Migrant Program (AMEP) before becoming Assistant Manager of Early Learning Centres AMEP and now Pedagogy Team Coordinator.
I feel incredibly fortunate to have had diverse opportunities in higher education, employment, and professional development. In my role supporting the coordination of professional learning in the Education Hub and as a team member of the pedagogy team, it has been critically important to me that educators and teachers working in remote and regional locations have the same access to professional learning as those in metropolitan areas. I attribute this belief to my personal experiences and the incredible opportunities I've had working in a regional location
South Coast full of emerging talent and leaders
The South Coast is full of emerging talent and leaders for the sector, and professional development offers a valuable opportunity for specialist training, capacity building, professional identity growth and a chance to come together, connect and grow the community from the youngest generations of early childhood professionals onwards.
I am so excited to reconnect to my roots through our upcoming workshops at the Quest Nowra on Friday, the 23rd of September 2022. Jessica Horne-Kennedy, Manager of Professional Learning at Gowrie NSW, will facilitate two terrific workshops:
Space Speaks' - Understanding the Message of the Indoor and Outdoor Learning Environment'
'Spotlight on Leadership -Exploring the Role of the Educational Leader'.
My first professional development instilled in me a sense of anticipation, enthusiasm, and desire for continuous and lifelong learning. I really hope to see you there so we can continue this learning journey together.
Article Published 5th October 2022
About the Author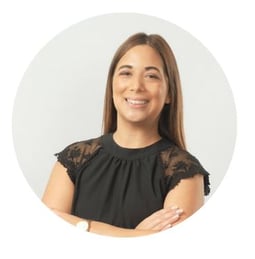 Jessica Halliday is a passionate Early Childhood Educator who has worked in the sector for more than ten years. In her work for Gowrie NSW, Jessica holds experience in both direct care and support office roles .
Topics: Teaching Strategies and Practice