Considerations for Mealtime
By Dr Katherine Bussey

What does it mean to empower infants and toddlers in early childhood settings?

One way to consider empowerment is to think about children's opportunities for choice. I am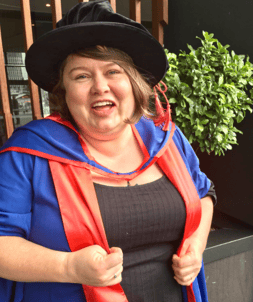 mindful that while educators can leave the room or centre to go on a break, children remain at the centre. Therefore, we need to consider the choices children have throughout their day that helps them feel like they are empowered, and that they have rights.

Reflecting on how infants and toddlers contribute to the program in many different ways is vital. In what ways can we support children to make decisions about their day to day lives in early childhood settings?
Looking for and offering opportunities for choice means adults are still in charge of what happens throughout the day. But we also look for ways in which children can be autonomous and active participants in their own lives. We simplify choice for infants and toddlers in practical ways that are achievable.
What does choice look like for infants and toddlers?
"What colour bib would you like to wear at lunch today?" While offering two different colours of bibs.

Which stool would you like to sit on at morning tea?" Again, offering a couple of options.

After water play, "which colour t-shirt would you like to wear?"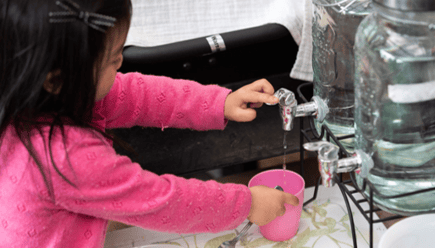 Even very young infants who cannot speak or point yet can indicate with their eyes which colour or pattern they are drawn to. Understanding and noticing subtle nonverbal indicators by knowing children well will support the empowerment of very young children in contributing and participating. "Oh, you want to wear the white one with the green dogs on it!"

It is really important to support children to be part of the regular routines that happen each day. Our responsibility is to ensure routines are structured with careful thought and are consistent and familiar for children each and every day. Consider all of the steps that make up routine moments.

For example mealtime, at each mealtime;

ensure the tables are in the same position in the room
prepare the tables, wipe them down, place the tablecloth on, bring the stools back to the table
bring all of the materials you'll need for the mealtime to the table, so that you are free to be with the small group of children without the need to be moving away from the mealtime.
Enable children's participation; wipe their hands, choose a bib, sit down on their stools, choose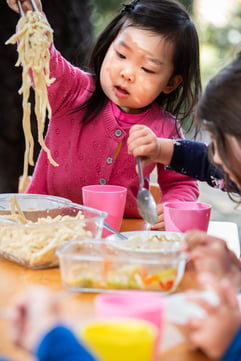 pieces of food from a shared plate in the middle of the table, pop pieces of discarded food and rubbish into the scraps bowl etc.

Toddlers can be active participants in the majority of care moments, and over time as they become more and more familiar with these routine moments they can start to lead them. In order for toddlers to be able to take over routine moments from educators, routine moments need to start and continue with consistency. This requires educative teams to work together to have consistent practice that they all reflect on, create and maintain over time.

No matter which educator leads the mealtime, practice should look very similar. In doing so, children learn what to expect, educators know what their role is and how to facilitate and maintain successful mealtimes, with a process pleasurable for all.
---
About Dr Katherine Bussey
Dr Katherine Bussey, is a passionate infant, toddler and early childhood specialist and advocate originally from New Zealand living in Melbourne working as a Research Fellow. She has spent the last 18 years actively learning about, and developing practice in, NZ and Australian early childhood education based on the Pikler® approach and Magda Gerber's Educaring Approach (RIE®). She is currently working on the process of becoming a Pikler pedagogue and is the chairperson of ITANA.
Join Katherine Bussey in a series of 6 online workshops
Rituals: Transforming practice from task-based chores to enjoyable moments of care.
From Thursday 1st July 2021, 5.00pm - 6.30pm
Topics: Teaching Strategies and Practice