The Amalfi Coast. Leonardo da Vinci. Pizza. Ferrari. We already have a lot to thank Italy for. Did you know that it's also the home of the Reggio Emilia approach to early childhood learning?
It was in post-war northern Italy in the region of Reggio Romano that the Reggio Emilia philosophy first took shape. In the years since, Reggio-inspired learning has become popular all over the world, including here at Gowrie NSW.
What is it about this educational philosophy that's so beneficial for young children? Read on for a deep dive into the Reggio approach and how it looks in practice.
What is the Reggio Emilia Approach?
The founder of the Reggio Emilia approach was a teacher-turned-psychologist called Loris Malaguzzi. After WWII, a group of mothers established a school in the town of Reggio Emilia. Malaguzzi went to visit during the build of the school and the mothers asked him to teach the children.
The Reggio philosophy is very much a child-centred approach that respects the potential of all children. They are viewed as active participants in the classroom with a level of control over their learning. Reggio teachers observe children and document their findings as part of an ever-evolving learning process.
With this approach children learn through play and curiosity is the order of the day.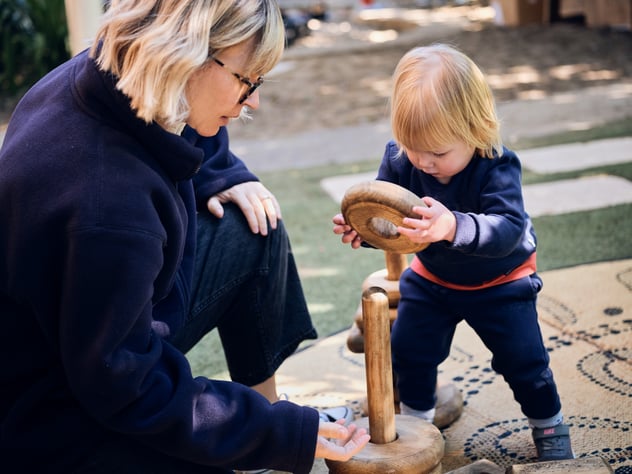 Principles of the Reggio Emilia Approach to Education
The principles of the Reggio Emilia approach can be broadly defined under three core areas:

- The child
- The environment
- The teacher


The Reggio Emilia curriculum is unstructured and very much led by the children. But the approach and principles form a framework by which children engage in creative thinking and exploration.

It helps to understand the role the child, the environment and the teacher each play in Reggio Emilia classrooms in order to appreciate the benefits of the approach.
The Child
Underpinning the Reggio approach to early childhood is respect for children. A child's interests are encouraged. A child's ideas are welcomed. There is also a high value placed on collaboration, community and communication to help children learn.
Alongside their peer group, children are able to explore their interests deeply and guide their own learning. They engage in real-life problem solving and social development with other children. They learn how to respond appropriately to situations and expand their own knowledge.
The Environment
Within the Reggio framework, the environment is seen as the 'third teacher'. Behind parents and teachers, the environment has the power to influence the way in which young children learn.
Within Reggio Emilia schools you'll find indoor plants and natural light in the classrooms to welcome the outside world in. The classrooms are uncluttered and feature displays of children's work. They are built for working together and problem-solving in small groups. They also regularly evolve in line with children's interests and ideas.
The Teacher
The role of the teacher in Reggio Emilia is an observer and a guide.
Teaching within Reggio Emilia doesn't happen in a traditional sense of what many parents are familiar with. Instead, teachers partner with children to nurture their interests and advocate for their learning.
Through observation and documentation, teachers are able to guide children through the learning process. They can help the children to build on their learning by asking questions and identifying opportunities to build on concepts. Within Reggio Emilia, this is known as emergent curriculum.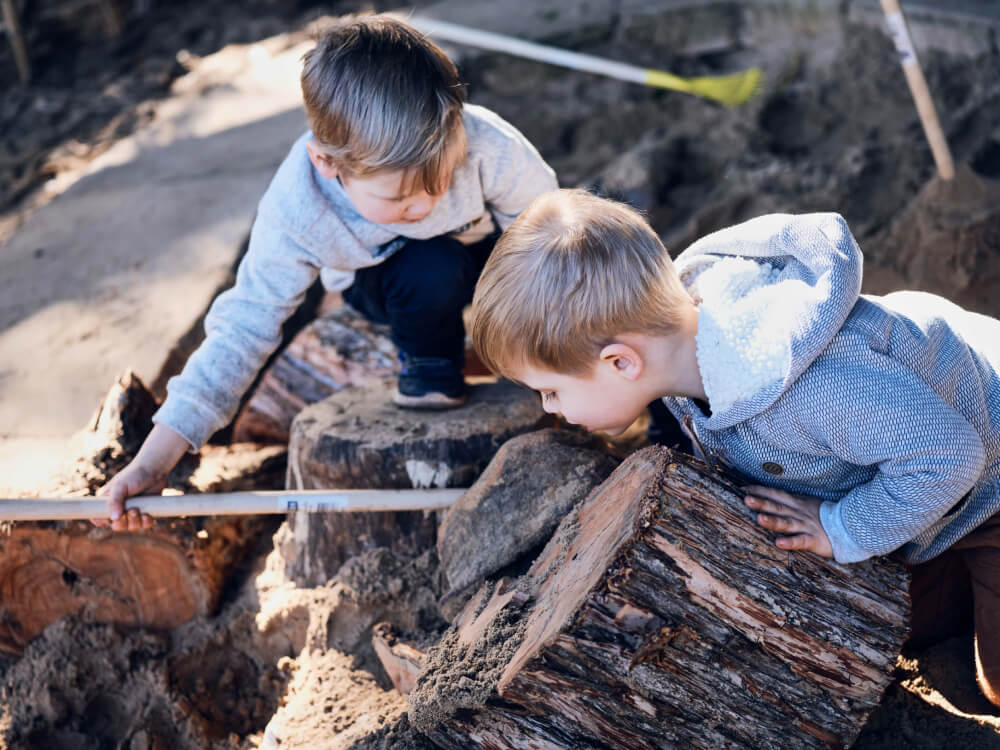 Benefits Of The Reggio Emilia Philosophy
For children, the Reggio Emilia philosophy is very empowering. They can develop their opinions, ideas, knowledge and self-awareness in a safe and encouraging environment.
This type of early education encourages children to become curious and engaged learners. They are inspired and nurtured. Children learn the value of community involvement and they develop confidence in the classroom environment.
For families, Reggio Emilia teachers respect parents as partners in education. This is a team approach where teachers and parents both play an integral part in the learning process.
The Reggio Emilia Approach Within Modern Early Childhood Education
It's easy to look at some of the principles of Reggio Emilia and picture chaos in the classroom with students all pursuing their own interests. But it's actually quite amazing what happens when children are allowed to self-select what and how they learn.
While the philosophy was developed in Italy in the middle of the last century, it absolutely has relevance for early years learning today. In fact, in our fast-paced, modern world, Reggio Emilia is perhaps even more relevant and beneficial for children and families. It gives them a break from the structure and busyness of life to pursue interests in a gentle and nurturing education framework.
Understanding How Children Express Themselves
Reggio Emilia founder, Loris Malaguzzi wrote a book called the Hundred Languages of Children where he talked about the innate communication skills of children. He wrote that children are natural communicators and should be given opportunities to express themselves in many and varied ways.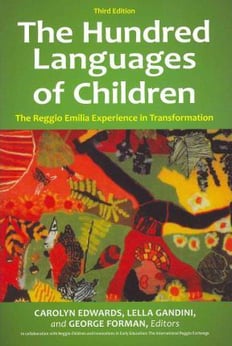 Within Reggio Emilia, language is not just spoken or written communication. It is also painting, drawing, sculpture, building, movement, dance, facial expression and much more. Any one form of communication is as valid as the next.
Even before children know how to speak in full sentences, they communicate with their parents through sound and expression. As they grow they draw pictures of things that excite them and act out the fantastical worlds and scenes that fill their imagination.
By embracing the hundred languages of children we provide a stage for all children to express themselves. Through this expression, we can better understand their needs and desires.
Utilising Long-Term Projects to Facilitate Learning
As adults, we are familiar with the concept of projects. They have a beginning and an end with defined milestones along the way to be ticked off as each is completed.
Long-term projects in Reggio Emilia are open-ended. They are based on expanding children's interests through problem-solving, creative thinking and diving deep into a particular area of interest.
The other thing about Reggio Emilia projects is that they are flexible and follow the natural instincts of the children.
For example, a child may discover a ladybug in the garden. Attracted by the bright colour and spots on the ladybug's body, they're naturally curious and want to learn more. The educators might encourage further ladybug exploration through art activities or reading books with ladybug characters.
As they learn together, the project may take a completely different turn if the children express an interest in a related subject such as farming or other species of insects. It is the teacher's role to present opportunities and to ask questions that provoke children to see things in a different light.
A project can last a few days or it may extend over a number of months.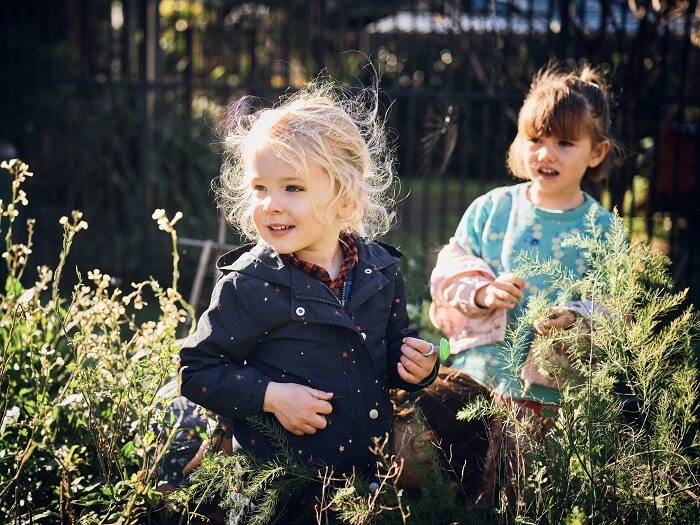 The Reggio Emilia Approach in Australia
In Australia, the Early Years Learning Framework, developed by the Australian Government, guides early childhood education. Alongside principles and practices, the framework is built on five learning outcomes. These are:
Children have a strong sense of identity.
Children are connected with and contribute to their world.
Children have a strong sense of well-being.
Children are confident and involved learners.
Children are effective communicators.
Sound familiar? Reggio philosophies are very aligned with the Early Years Learning Framework. By taking a Reggio approach in our classrooms we can support your children to learn, thrive and grow.
At Gowrie NSW we are inspired by Reggio Emilia in our classrooms and the way we teach. Like Reggio Emilia, ours is a very child-centred approach that empowers children to be autonomous and independent thinkers and learners.
Our educators are active participants in that learning, observing children, documenting the progress and partnering with parents to support their children.
Please reach out if you have any questions about Reggio Emilia within Gowrie NSW centres and how our approach nurtures the whole child.
Topics: Learning Theories and Approaches